Chiropractic Care
As chiropractors, we care about utilizing chiropractic techniques and years of experience in helping patients get pain relief for back pain, neck pain, headaches, and other related conditions originating from the spine. Chiropractic care under a trained professional can also be used to prevent injuries and help you achieve total health or wellness.
Corrective Exercises
At Strutt Chiropractic, we teach our patients exercises to help strengthen and correct the irregularities in their body which may be causing pain. Many of these exercises can be performed in the comfort of your own home to help improve the effectiveness of your chiropractic care. Back pain, neck pain and headaches are often caused by muscles and tissues that are being used improperly, causing injuries over time. In each case, targeted exercises and stretches from our experienced chiropractors will help you feel good while also keeping your body in balance.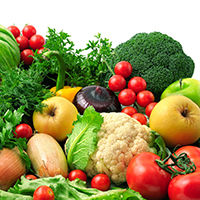 Nutritional Counseling
What does nutrition have to do with chiropractic care? The goal of chiropractic is to help patients achieve total health and balance with their body. As part of that goal, we provide recommendations on nutritional supplements and healthy food choices. Do you know which supplements and vitamins are good for you? Do you know how these supplements and vitamins interact with one another? We can help answer these questions to find the best nutritional program for you.